The Ultimate Ultra Bespoke Suit especially for London Craft Week - Individuality
London Craft Week is now upon us and at Maurice Sedwell we have been honoured to play a central part in their celebration of Savile Row.
In collaboration with Mayfair's Beaumont hotel founder and CEO, Jeremy King OBE, Savile Row tailors have been bringing to life the process of commissioning and creating a bespoke capsule wardrobe. A number of tailors have come together to produce an outfit for Jimmy Beaumont, a fictional character invented by Jeremy, informed by the interior design of the 1926 hotel building!
Our Master Tailor Andrew Ramroop OBE has created a stunning, navy three piece suit with cherry pink stripes depicting the name Jimmy Beaumont - the pinnacle in Ultra Bespoke tailoring. The suit is in Maurice Sedwell's Signature Style with Delta Lapel.
Details include a functional lapel flower hole, five button cuffs highlighted with random cherry pink silk thread, originally designed pocket details and cloth designed and woven especially by Holland & Sherry Cloth Merchants.
Of course all of these characteristics are available to each of our customers, who together with our highly skilled tailors commission every garment made at Maurice Sedwell according to their exact needs.
William Whiteley perfectly balanced cutting shears have elegantly sliced through the lines of this super 140's Australian wool cloth to create the Jimmy Beaumont suit.
Visitors can come and see Maurice Sedwell's suit for Jimmy Beaumont on display in our store windows at 19 Savile Row, W1S 3PP during London Craft Week 2017.
You can enjoy further images of the Jimmy Beaumont suit created for London Craft Week in the gallery below, as well as images of the work in progress.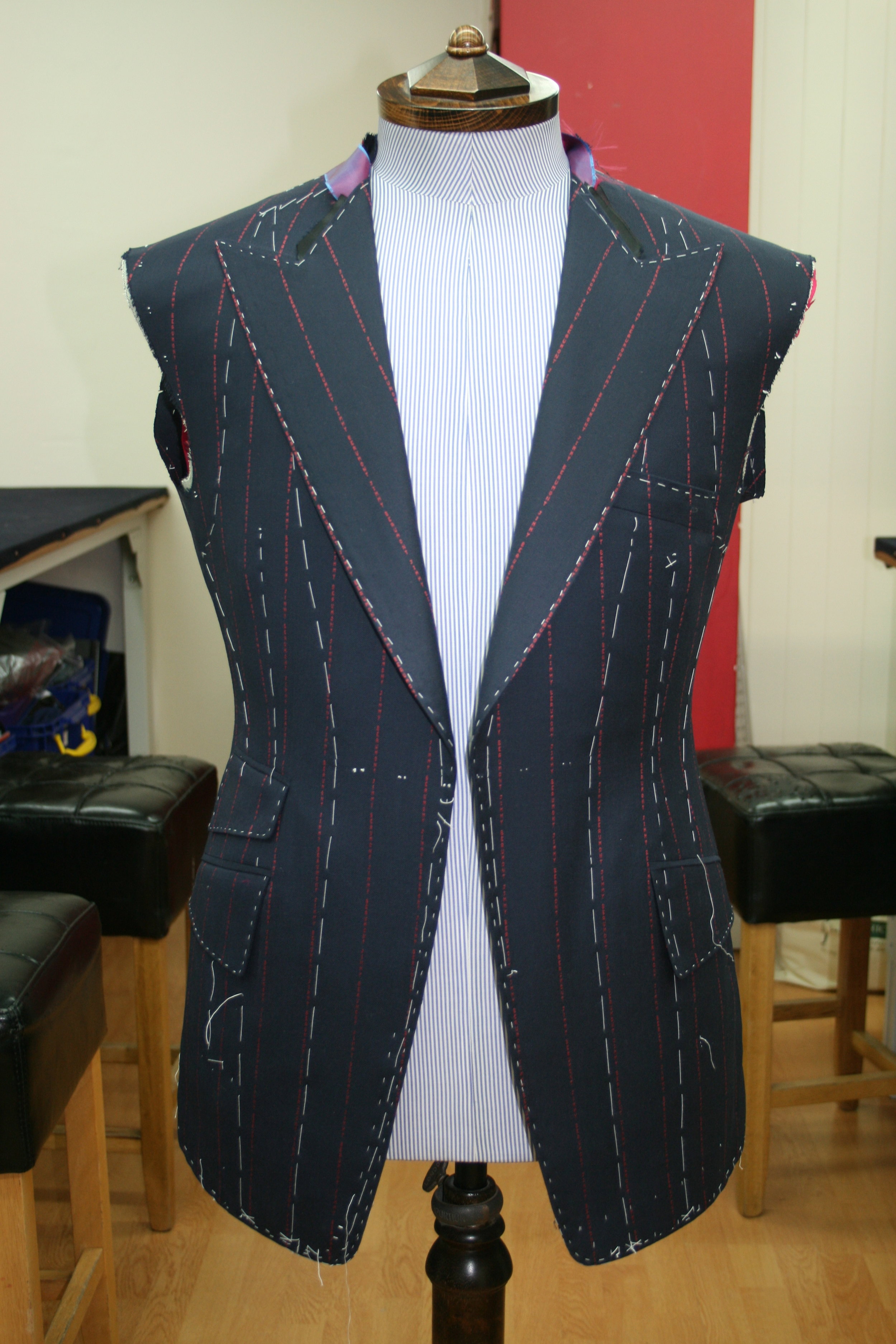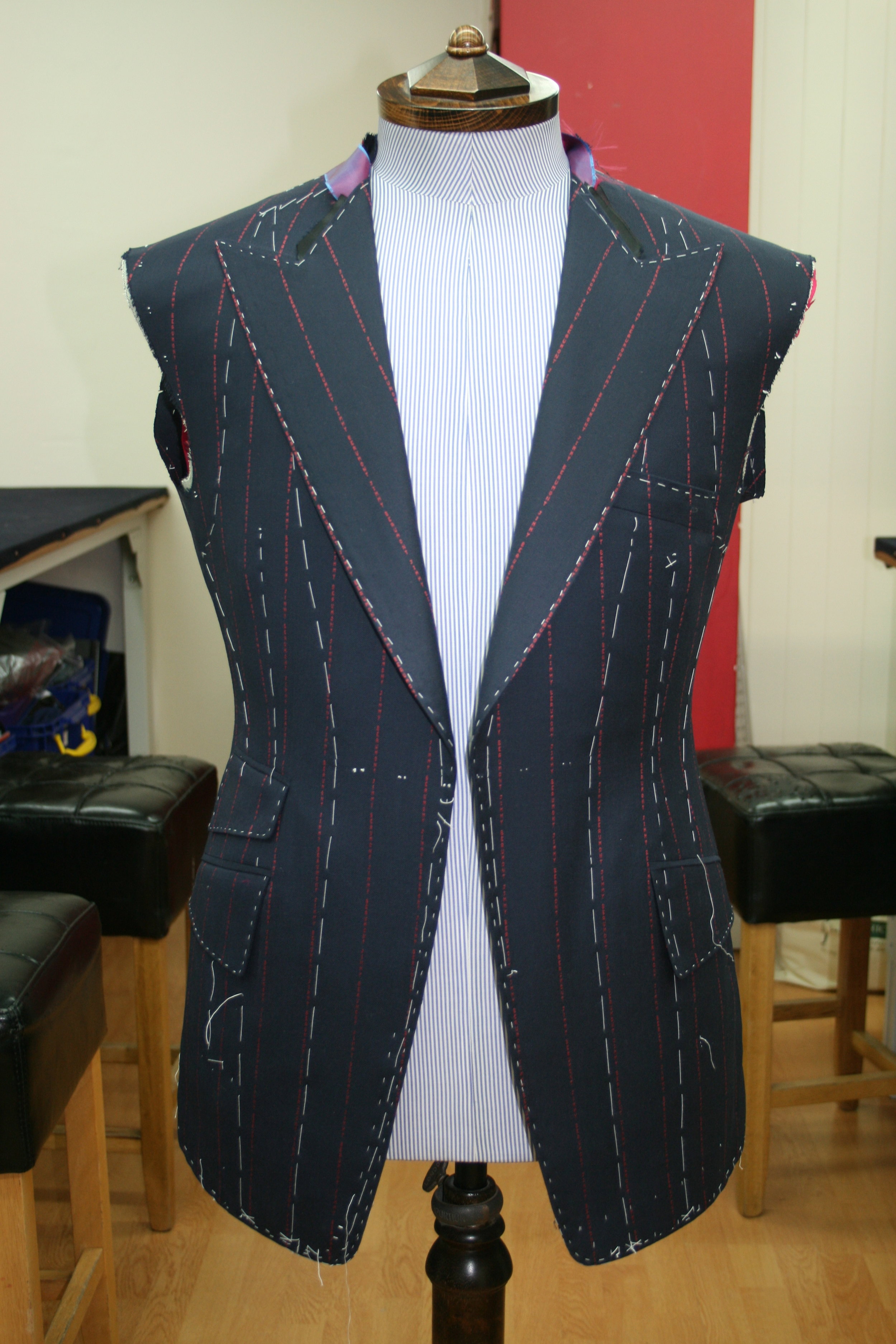 Please do not hesitate to Contact Us with any queries regarding our tailoring services.